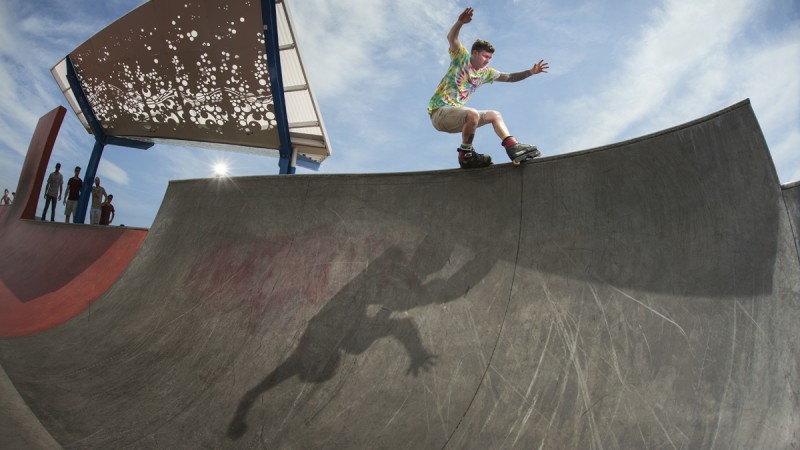 Rollerblading.com.au is dedicated to the Australian rollerblading scene in all its forms. Online for well over a decade, we have recently undergone a complete modern redesign and are now officially back in action.
We are continuing to add more and more to the site as time goes on, so if you have any suggestions, comments or content, make sure you let us know.
ROLLERBLADING.COM.AU HISTORY
Conceptualised in 1999 by James O'Connor, Rollerblading.com.au was officially launched at the Australian National Titles in 2000.
Quickly becoming the most popular inline skating website in country in the early days of the explosion of online media, Rollerblading.com.au was instrumental in documenting the Australian scene in all its forms, alongside as an online hub for James' shop and popular skate schools in both major capital cities and regional centres.
In 2004, the Rollerblading.com.au Inviational Pro Contest was held at Sydney Entertainment Centre alongside other extreme sports as part of the massive Surf Dive Action Show.
We were also involved at various levels as a sponsor or supporter of inline skating events and companies across the country, including the Australian National Titles, Double Platinum Australian Rollerblading Video, 3216 Double or Nothing Video and Issue 4, the Road Kill Tour, Inline Anarchy Competition Series and East Sydney Battling Contest.
Contributers included Karen Stibbard, Paddy Irvine, Clinton Cowin, Iain Smith, Brendan Harris, Joel Kiejda, Dale Travers, Delly Carr, Matt Raimondo, Tony Brown, Allan Brannan, Alex Davidson, Nyk Sykes, Stefan Postles, Krystle Wright and Ben Warren.
However after years of coverage, James' day job didn't allow him the time to keep the site updated as much as he would of liked and Rollerblading.com.au fell into a state of limbo, apart from the teaching and skate school side.
That all changed when he made the move to the tropical north Queensland city of Cairns to take a high school teaching job, where he met journalist and fellow rollerblader Jesse Kuch. Jesse had just picked up blading again after years off, and offered to put his website and journalism skills to good use as in support of the Australian scene.
First to admit the site needed a full revamp, James agreed to allow Jesse to take over as Managing Editor of the website, looking after all editorial content, design, promotion and marketing, and James the lessons, coaching and instructor areas.
After months of hard work behind the scenes, the site has undergone a fully responsive and modern redesign, with a renewed focus on news, events and media across the whole rollerblading scene. More sections will be added as the site continues to grow and evolve.
Rollerblading.com.au is a passion project for both Jesse and James, meaning everything we do is about supporting Australian inline skating in its forms. We hope you enjoy the new website and are open to all questions, contributions, ideas and comments. If we can help or support you, your event, company or project, don't hesitate to get in touch!