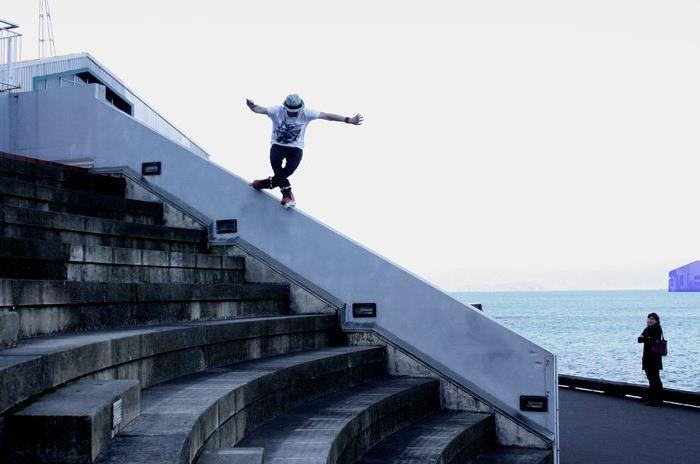 [vc_row][vc_column width="1/1″][mk_image src="http://www.australianblading.com/wp-content/uploads/2014/10/thomas-scofield.jpg" image_width="800″ image_height="450″ crop="true" lightbox="false" frame_style="simple" target="_self" caption_location="inside-image" align="left" margin_bottom="25″][vc_column_text disable_pattern="true" align="left" margin_bottom="0″]One of New Zealand's top skaters of recent times recently made the move across the ditch to Melbourne and we're very happy to have him.
Thomas Scofield clearly isn't wasting any time, taking out second in the Open Street section of the Australian Rollerblading Open for 2014 and destroying parks and spots wherever he goes.
If you need any more evidence on exactly how talented Mr Scofield is, check out this dope edit filmed and edited over a couple of weekends in his native NZ by Isaac Rolls.
Tidy, tidy stuff… but Thomas records the best it yet to come and he's recently been out filming with the one-and-only Kal Crew.
Stay tuned for more edits and a full profile on rollerblading.com.au very soon![/vc_column_text][vc_video title="Thomas Scofield profile" link="https://www.youtube.com/watch?v=naW2utGJyRU"][/vc_column][/vc_row]