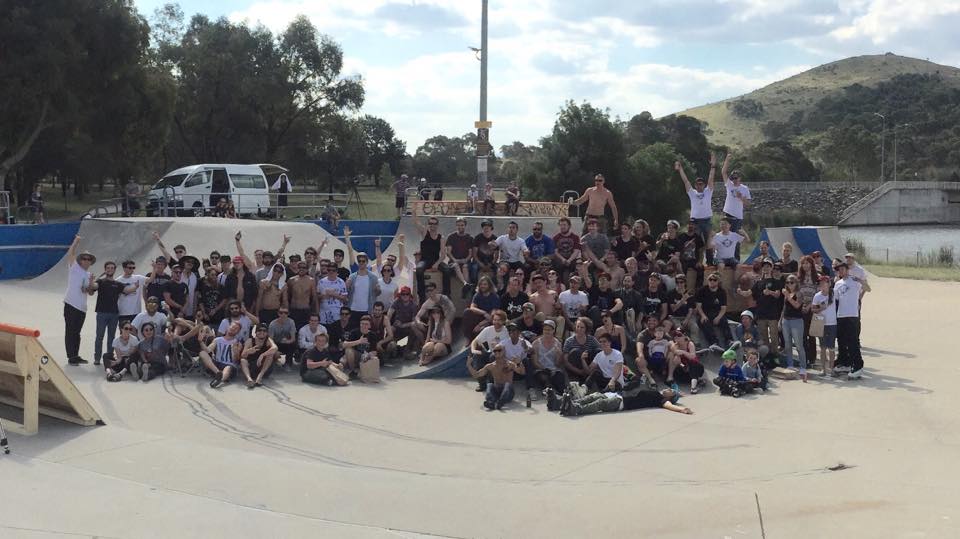 [vc_row][vc_column width="1/1″][mk_image src="http://www.rollerblading.com.au/wp-content/uploads/2015/11/ARO-group.jpg" image_width="800″ image_height="450″ crop="false" lightbox="false" frame_style="simple" target="_self" caption_location="inside-image" align="left" margin_bottom="25″][vc_column_text disable_pattern="true" align="left" margin_bottom="0″]After a huge day of rolling in the nation's capital, the Australian Rolling Open 2015 has wrapped at Tuggeranong Skate Park in Canberra.
Rollerblading.com.au was there to catch all the action as it happened and it was definitely one for the books!
It was great to see so many rollers from across the country together for the biggest park competition that Australia has to offer.
All the day's results are below, plus all the photos and videos that have been posted so far.
>> INTERVIEW WITH ARO CHAMPION OLIVER CZAJA
>> MATT CARATELLI'S VANUATOUR EDIT
>> ROB KELLETT'S ARO WEEKENDER EDIT[/vc_column_text][vc_video link="https://www.youtube.com/watch?v=cBOxObNFhKc"][vc_column_text disable_pattern="true" align="left" margin_bottom="0″]OPEN STREET
1st Oliver Czaja
2nd Rhys Bell
3rd Rob Kellett
OG (30+)
1st Hayden Golder
2nd Brad Watson
3rd David Simpson
WOMEN'S
1st Keely Macey
2nd Shine Anyeung
3rd Cat Allen
UNDER-14s
1st Chase Nickless
UNDER-18s
1st Johnny Jacob
2nd Daniel Werry
3rd Jackson Werry
VERT
1st Shane Yost
2nd Brad Watson
3rd Iain Smith
BEST TRICK
Kizza Deans (FS nugen 450 out on the death drop ledge)[/vc_column_text][vc_video link="https://vimeo.com/147742112″][vc_video link="https://vimeo.com/149939573″][mk_image_slideshow images="9489,9497,9498,9503″ image_width="800″ image_height="450″ effect="fade" animation_speed="700″ slideshow_speed="7000″ pause_on_hover="false" smooth_height="true" direction_nav="true"][vc_column_text disable_pattern="true" align="left" margin_bottom="0″]
[/vc_column_text][mk_padding_divider size="25″][/vc_column][/vc_row]