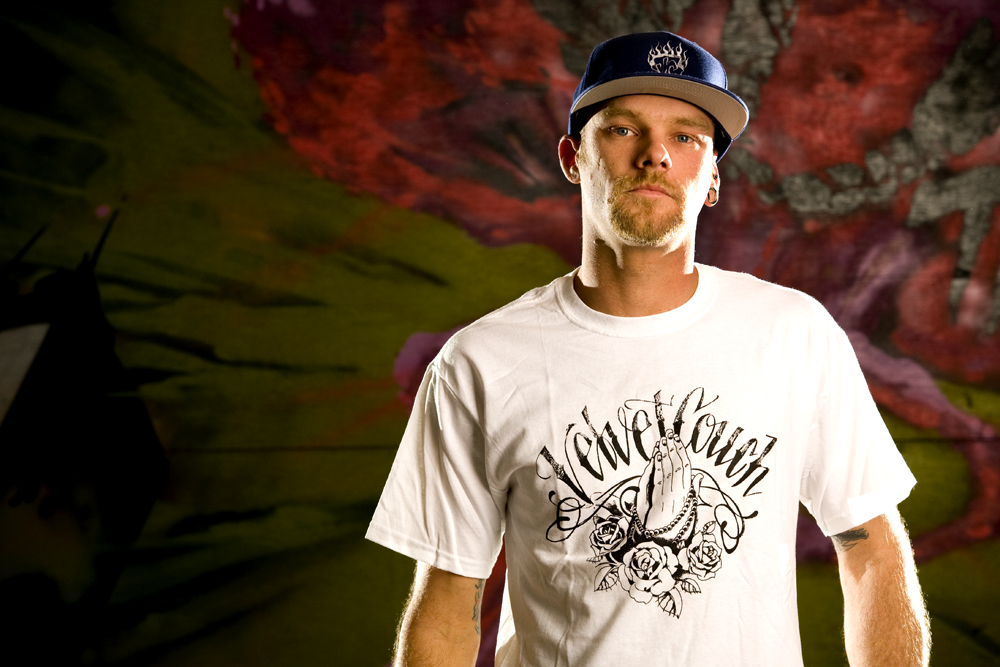 [vc_row][vc_column width="1/1″][vc_column_text disable_pattern="true" align="left" margin_bottom="0″]
Velvet Couch Clothing was founded in 1998 in the Australian city of Brisbane by Gerard Ahrens. 
Born from a group of young artists with a vision to represent their lifestyles through unique clothing designs, VC has grown under the same principles for over 15 years with their line aimed at the underground movement in Australia including rollerblading, stunt bike riding, hip-hop, heavy metal, graffiti art, b-boys, tattoo art, BMX and much more.
With a strong foothold in underground events in their home city of Brisbane and across Australia, Velvet Couch Clothing supports everything from skate and BMX comps and tours, to graf demos, music and charity events.
They sponsor a talented group of individuals and groups across the above disciplines, including rollerbladers Paulie Haack, Rhys Bell, Pascal MR and Khalil Stenning.
The VC team has spent the last couple of years touring China and performing an extreme sports show at Beijing Happy Valley Theme Park. They also tour nationally around Australia on a regular basis.[/vc_column_text][vc_video link="https://www.youtube.com/watch?v=tVUjZS9aB3s"][vc_column_text disable_pattern="true" align="left" margin_bottom="0″]VC Clothing's designs feature a wide range of prominent artists, including the infamous Sofles, regarded as one of the world's best graffiti artists; Boog, one of the all time great tattoo artists from Texas, USA; and Camo, one of Brisbane's finest tattoo artists and painters, among many others.
First and foremost, Velvet Couch Clothing is built to represent fun not fame, creativity and everything life has to offer.
Artists receive commission for every VC t-shirt sold on vcclothing.com, and a substantial percentage of their profit becomes funding for events showcasing the subcultures they represent.
For more information on this legendary Aussie brand of clothing and lifestyle accessories, check out the VC Clothing website or follow them on Facebook.[/vc_column_text][vc_video link="https://www.youtube.com/watch?v=fcfePmRikQ0″][/vc_column][/vc_row]