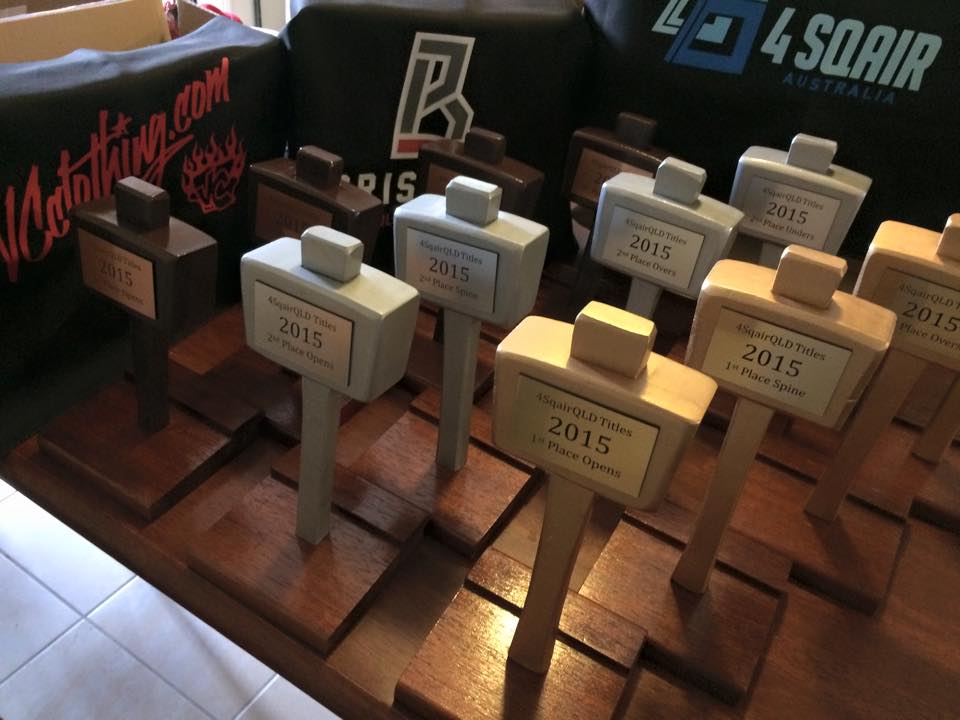 [vc_row][vc_column width="1/1″][mk_image src="http://www.rollerblading.com.au/wp-content/uploads/2015/04/qld-titles-trophies.jpg" image_width="800″ image_height="450″ crop="false" lightbox="false" frame_style="simple" target="_self" caption_location="inside-image" align="left" margin_bottom="25″][vc_column_text disable_pattern="true" align="left" margin_bottom="0″]For the first time since 2011, the Queensland Titles are set to go down at Fairfield Skate Park in Brisbane on Easter Saturday.
Bringing together the Sunshine State's best with some of the top skaters around the country, the Qld Titles 2015 are set to be one of the biggest gatherings of bladers in Brisbane in recent memory.
Despite the threat of thunderstorms over the weekend, the competition will go ahead rail, hail or shine, with divisions include Open Street, Under-18s, Over-30s and Spine Ramp.[/vc_column_text][vc_column_text disable_pattern="true" align="left" margin_bottom="0″]Set to kick off at 11am (with the Open Street finals about 4pm), make sure you get down early to check out all the action as it happens.
If you're planning to compete, please make sure you get your registration in here and bring your cash along on the day.
Rollerblading.com.au are proud to officially sponsor the Qld Titles 2015, alongside 4Sqair, Skatebiz, Skate Connection, Compound Gold Coast, Rampattak, Rollup, VC Clothing, Razors Australia, Ground Control, Seba and Brisbane Rollerbladers.
For more information about the Qld Titles 2015 (including weather updates), check the 4Sqair Australia Facebook page or Facebook event page.[/vc_column_text][mk_image src="http://www.rollerblading.com.au/wp-content/uploads/2015/02/qld-titles.jpg" image_width="800″ image_height="450″ crop="false" lightbox="false" frame_style="simple" target="_self" caption_location="inside-image" align="left" margin_bottom="25″][/vc_column][/vc_row]