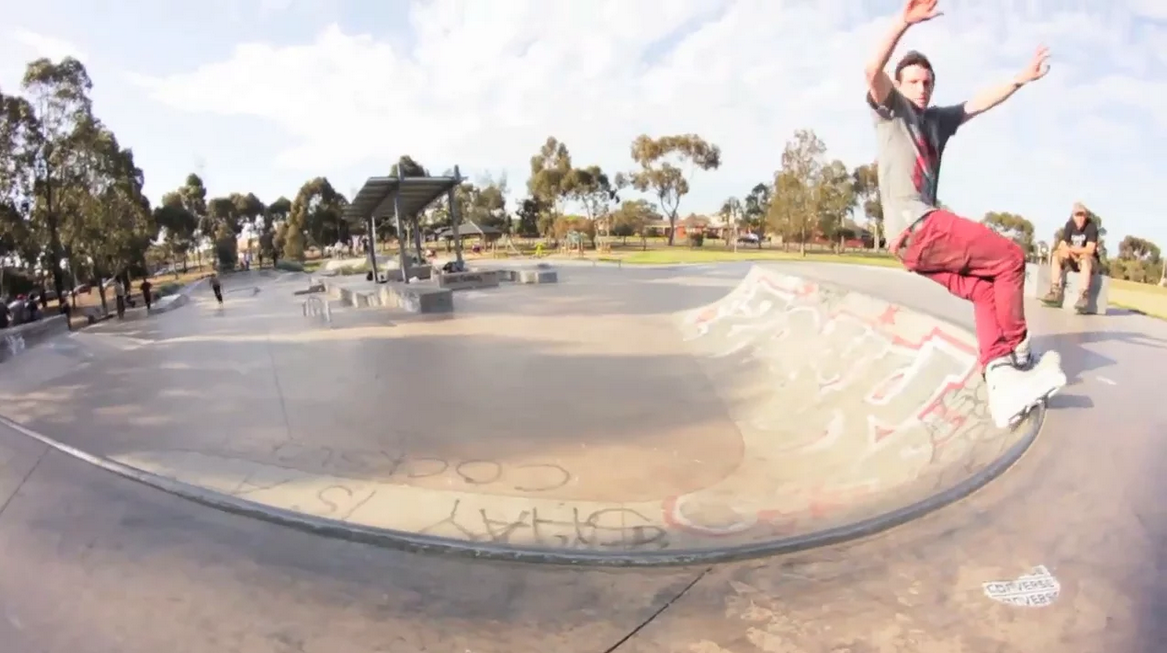 [vc_row][vc_column width="1/1″][vc_video link="https://vimeo.com/120527483″][vc_column_text disable_pattern="true" align="left" margin_bottom="0″]In 2014 Tom Scofield relocated from Wellington in New Zealand to Melbourne for a change in lifestyle and to experience the Australian rolling scene first hand.
Since his arrival he has seamlessly integrated into the Melbourne Rollerblading crew; the local characters he has watched through Aussie rolling media have now become his close friends, and he has been killing the game.
Since making the move, he's taking out second place at the 2014 Australian Rolling Open, second at the Victorian Titles at held at his local park in Prahran, and you can see him getting better and better at every session.
Now representing Square Wheels from his homeland of New Zealand, and his new Australian sponsor Velvet Couch Clothing, Tom is a very welcome addition to the family.
Be sure to keep an eye out for his upcoming street edit!
Words and edit by Thomas Dalbis from Kal Crew. For more from Kal Crew, check out their Vimeo page.[/vc_column_text][mk_image src="http://www.rollerblading.com.au/wp-content/uploads/2015/02/tom-scofield.png" image_width="800″ image_height="450″ crop="true" lightbox="false" frame_style="simple" target="_self" caption_location="inside-image" align="left" margin_bottom="25″][/vc_column][/vc_row]