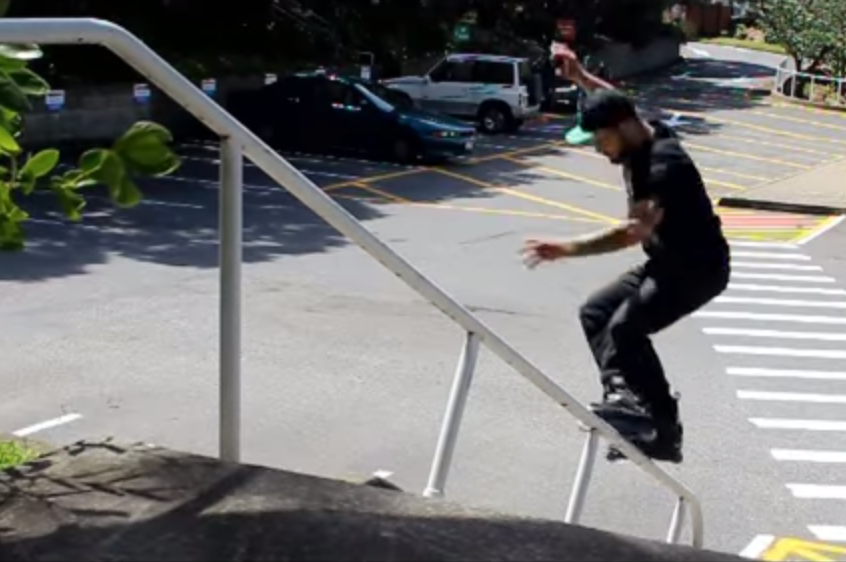 [vc_row][vc_column width="1/1″][vc_video link="https://www.youtube.com/watch?v=GwtrPOuZk-8″][vc_column_text disable_pattern="true" align="left" margin_bottom="0″]Australia's mighty Velvet Couch Clothing have added New Zealand's Carl Tangen to their team in 2015.
Also known as Meat, the Wellington-based shredder not only rips on the blades, but is also reportedly a fearsome muay thai fighter as well. Don't mess with this guy!
We could say more, but really… his skating speaks for itself.
For more on VC Clothing, check out their rollerblading.com.au profile, visit their official website or Facebook.
Welcome to the VC Family edit by DEX.[/vc_column_text][mk_image src="http://www.rollerblading.com.au/wp-content/uploads/2015/02/Screenshot-2015-02-25-15.58.04.png" image_width="800″ image_height="450″ crop="true" lightbox="false" frame_style="simple" target="_self" caption_location="inside-image" align="left" margin_bottom="25″][/vc_column][/vc_row]