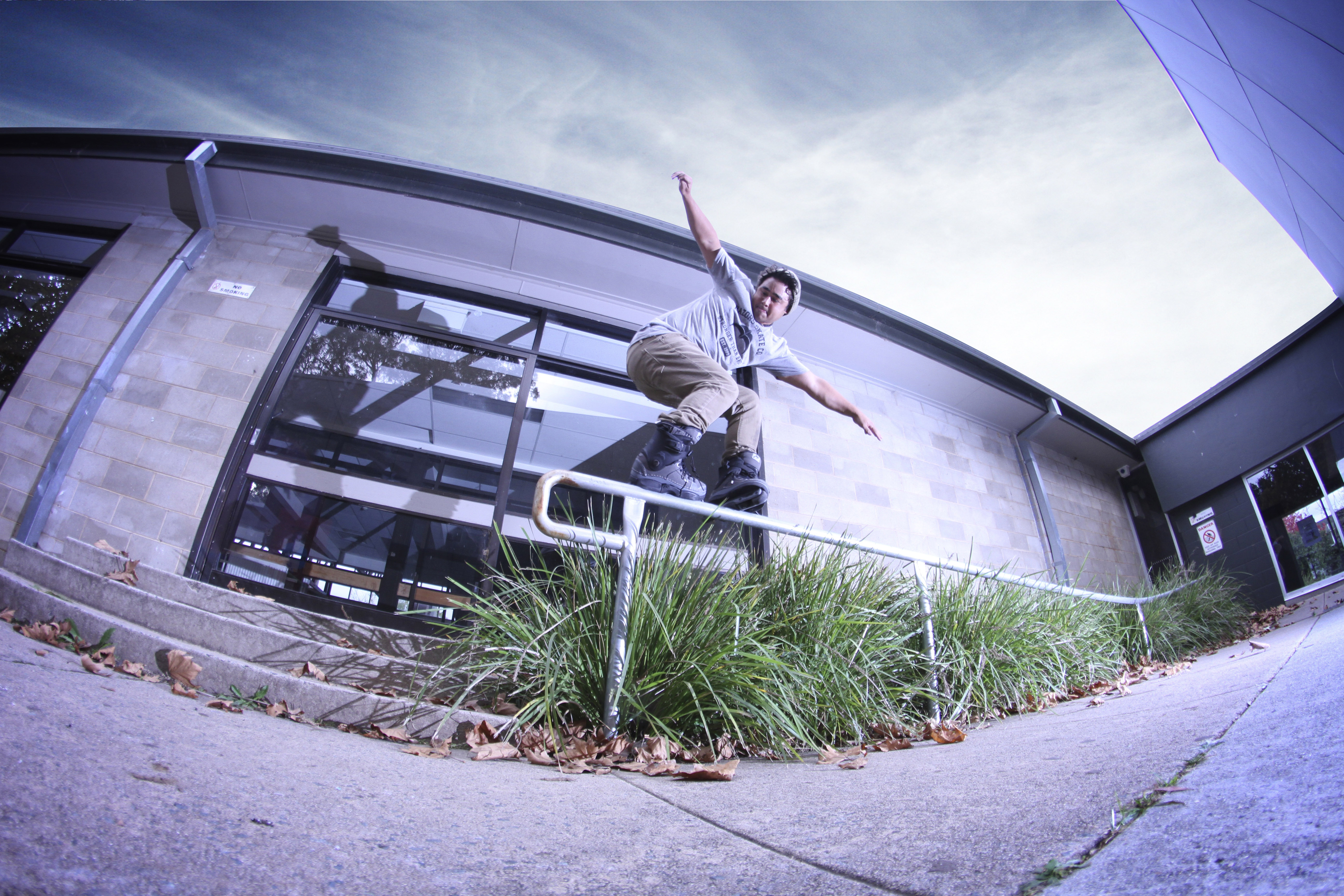 [vc_row][vc_column width="1/1″][mk_image src="http://www.australianblading.com/wp-content/uploads/2014/10/IMG_0892.jpg" image_width="800″ image_height="450″ crop="true" lightbox="false" frame_style="simple" target="_self" caption_location="inside-image" align="left" margin_bottom="25″][vc_column_text disable_pattern="true" align="left" margin_bottom="0″]Canberra skater Rhys Bell was recently crowned Australian Rollerblading Open Street Champion for 2014, and to celebrate, has dropped this killer new edit.
Filmed in and around Rhys home city of Canberra, plus footage from ARO 2014 at The Park in Geelong, it's not hard to see why Rhys is on fire in 2014.
For the inside word on what it's like to win ARO, plus what Rhys is planning for the rest of the year and beyond, check out his interview with rollerblading.com.au here.
For more of Rhys' work, check out his YouTube channel or the Canthrax website.[/vc_column_text][vc_video link="http://youtu.be/AMF7HIEsKd8″][/vc_column][/vc_row]