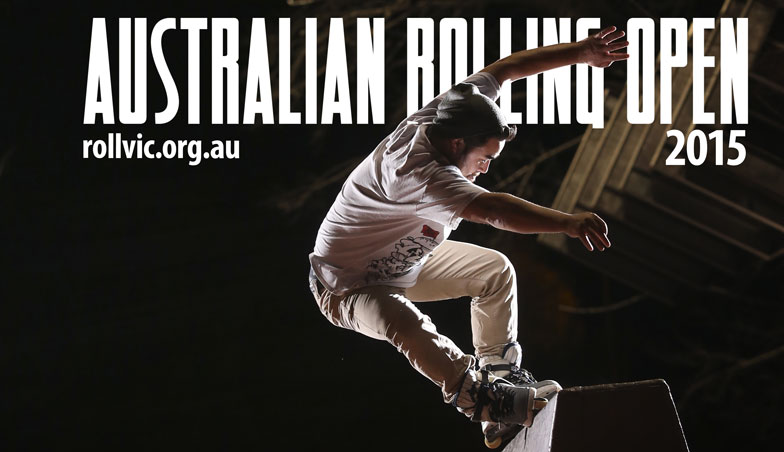 [vc_row][vc_column width="1/1″][mk_image src="http://www.rollerblading.com.au/wp-content/uploads/2015/11/razors.jpg" image_width="800″ image_height="450″ crop="false" lightbox="false" frame_style="simple" target="_self" caption_location="inside-image" align="left" margin_bottom="25″][vc_column_text disable_pattern="true" align="left" margin_bottom="0″]UPDATE: CLICK HERE FOR THE AUSTRALIAN ROLLERBLADING OPEN 2015 RESULTS, PHOTOS AND VIDEOS
This weekend's Australian Rolling Open is shaping up to the biggest competition in a long time, with people jetting into Canberra from all corners of the country for Saturday's event.
Going down at the legendary Tuggeranong Skate Park, the competition will feature a series of categories including Open Street, Vert, OGs (30+), Girls, Under-18s and Under-14s.
By all reports, the additions to Tuggers park are looking awesome, setting the stage for what will no doubt be an epic weekend of blading in the nation's capital.
The full schedule for the day is below. Online registrations are now closed, so if you intend on competing and haven't registered yet, please do so on the day.
11am – 12pm – Warm-ups begin!
12pm – 1pm – Under-14s Street, Under 18s Street, Girls Street
1:15pm – Under 14s, Girls & Under-18s trophies
1:30pm – Vert 20 minute jam, order as per run sheet
2:15pm – Open heats
3:30pm – Old Skool (30+)
5:00pm – Open finals
For full updates on the day as it happens, keep checking the rollerbading.com.au Facebook page or the RollingVic Facebook page.[/vc_column_text][mk_image src="http://www.rollerblading.com.au/wp-content/uploads/2015/11/aro_flyer_2015.jpg" image_width="800″ image_height="450″ crop="false" lightbox="false" frame_style="simple" target="_self" caption_location="inside-image" align="left" margin_bottom="25″][/vc_column][/vc_row]