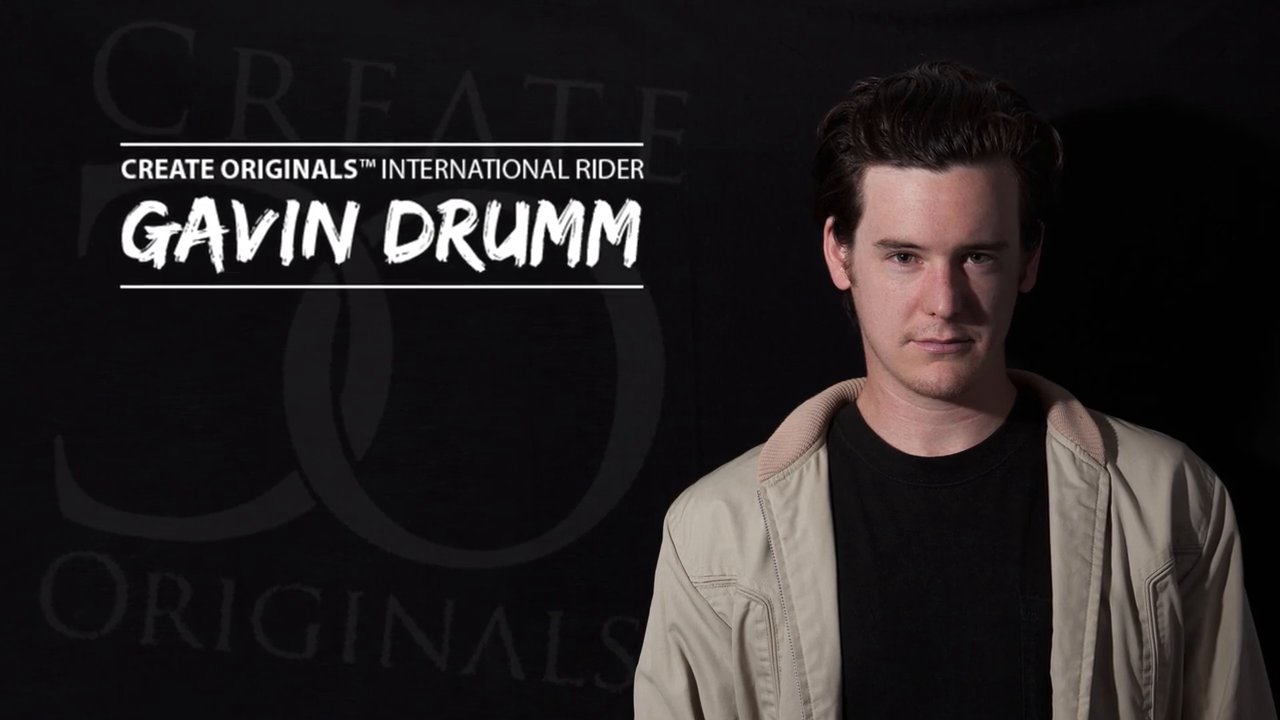 [vc_row][vc_column width="1/1″][vc_video link="https://vimeo.com/127028595″][vc_column_text disable_pattern="true" align="left" margin_bottom="0″]US frame company Create Originals have added Aussie powerhouse Gavin Drumm to their international team.
Announcing the news with a killer new edit filmed and edited by Dom West, the crew from Create Originals are clearly very happy with their latest rider.
Here's what they had to say:
"Gavin Drumm is a rare talent … he's been at the forefront of blading for many years.
"Gav has always been known for the savage smoothness in which he executes his tricks.
"He possesses an ever expanding trick vocabulary and his skating is excitingly unpredictable.
"It's hard to guess what's coming next, which makes him one of the most compelling bladers to watch.
"We're proud to finally introduce him to the team ranks. Cheers Gavin and welcome aboard."
Big congratulations to Gavin Drumm on his latest achievement – it's truly well deserved!
For more Gavin Drumm videos, check out his rollerblading.com.au profile. For more from Create Originals, check out their official website. For more videos from Dom West, check out his Vimeo channel.[/vc_column_text][mk_image src="http://www.rollerblading.com.au/wp-content/uploads/2015/05/createoriginals.png" image_width="800″ image_height="350″ crop="false" lightbox="false" frame_style="simple" target="_self" caption_location="inside-image" align="left" margin_bottom="10″][/vc_column][/vc_row]