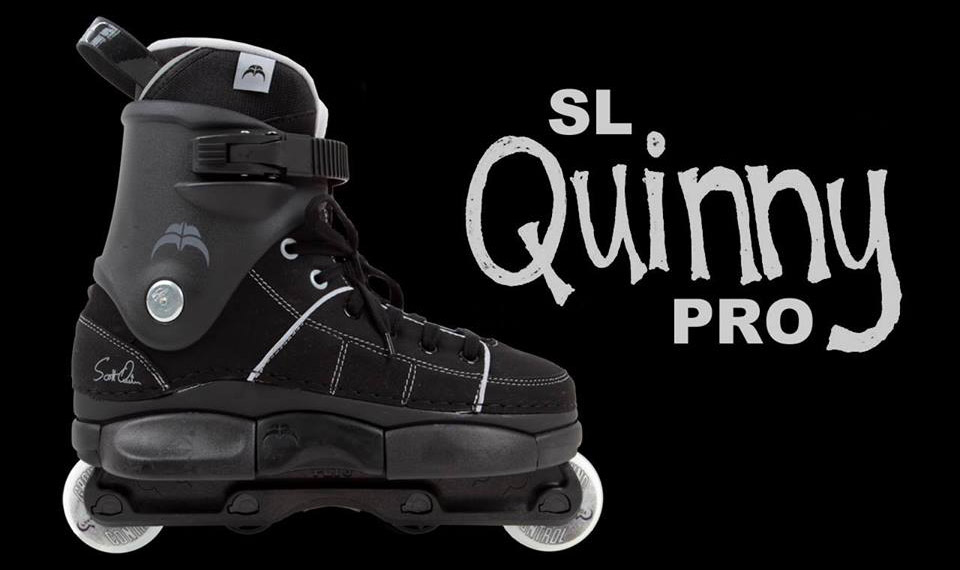 [vc_row][vc_column width="1/1″][vc_video link="https://www.youtube.com/watch?v=eWSEo4Ha2II"][vc_column_text disable_pattern="true" align="left" margin_bottom="0″]Razors Australia have just dropped a new promo edit for the Scott Quinn SL pro model, featuring Paulie Haack, Rhys Bell and Martin Gade.
Filmed and edited by Thomas Dalbis, the edit features three of Australia's finest in action in their home bases in Brisbane, Canberra and Melbourne, respectively.
Dropping in Australia very soon, the Quinny SL pro models feature several adjustments on the well-loved SL mold, including a redesigned Razors liner with new articulated tongue and new Ground Control Featherlite 3 frames with increased space for GC 64mm wheels.
Quinny SL Features:
Black SL boot with black/grey suede soft-top
New Razors liner with new articulated tongue
New GC FLT3 frame
New GC 64mm wheels
Replaceable soulframe, backslide plate, soul pieces, cuff, and buckle
ABEC 9 bearings
For more information on the Razors Scott Quinn SL pro models, see razorskate.com[/vc_column_text][mk_image src="http://www.rollerblading.com.au/wp-content/uploads/2015/03/quinnyproskateimage.jpg" image_width="800″ image_height="450″ crop="false" lightbox="false" frame_style="simple" target="_self" caption_location="inside-image" align="left" margin_bottom="25″][/vc_column][/vc_row]