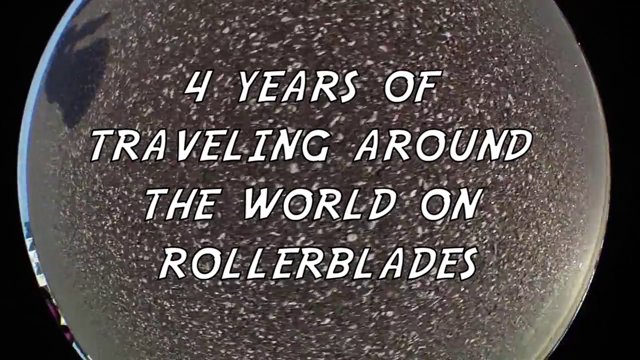 [vc_row][vc_column width="1/1″][vc_video link="https://vimeo.com/123294012″][vc_column_text disable_pattern="true" align="left" margin_bottom="0″]Denmark's Michael Pedersen has dropped an awesome edit of his global travels, beginning right here in Australia four years ago.
From wild adventures to serious injuries, a lot happened to Michael in his time on the road.
Here is what he had to say about the trip:
"Four years ago, I went on a airplane to Australia, right after the Danish rollerblading competition (PonyCup) and thats where my travels around the world started. After a couple of months in Australia I went back to Europe, stayed there for a while, before going to The United states of America.
"Later that year I had a terrible accident, falling head first 6m down, but i survived and two weeks later I was standing in South America, which was one of my best travel experience ever and the year after I went to South Africa. In between my travels I always went back to the lovely city of Copenhagen, but now I'm living in the South of Europe.
"So now, four years later, I'm back in Denmark, for the last PonyCup competition and ready with my video with rollerblading moves from all the continents around the world except Asia, but hopefully I'm going there later this year.
"I would like to say thanks to everybody who have inspired and helped me on the road. Either picking my up in cars and drive around and for letting me crash on your couches and for teaching me about life and for all the fun times. I couldn't have done this without my amazing friends. I really appreciate it!"
Filmed in 5 continents: Europe, Australia, South Africa, South America and The United States of America.
Cities: Sydney, Canberra, Melbourne, Lima, Quito, Johannesburg, New York, Long Beach, Copenhagen, Roskilde, Skagen, Esbjerg, Aalborg, Aarhus, Nykøbing Falster, Eskilstuna, London, Berlin, Glasgow, Amsterdam and Lisbon.
Also thanks to everybody who have helped me filming: Tobias Nielsen, Phil Moss, Frederik Kofoed, JLyn Ortiz, Keith Hubbard, Nicholas Hart, Tien Nguyen, Shane Duck, Søren Winther, Henrik Jensen, Josh Nielsen, Emil Hansen, Lone Pedersen, David Grant, Ralf Monnerup, Simon Lind, Gregory Preston, Casper Cordua, Michael Rold, Fredrik Andersson, Daniel N Clausen, Neil van der Walt, Hugo Vermaak, Josh Glowicki, Fritz Peitzner, Harrison, Christian berg and Daniel Foss.
For more from Michael Pedersen, check out his Vimeo page.[/vc_column_text][mk_image src="http://www.rollerblading.com.au/wp-content/uploads/2015/04/pederson.jpg" image_width="800″ image_height="450″ crop="true" lightbox="false" frame_style="simple" target="_self" caption_location="inside-image" align="left" margin_bottom="25″][/vc_column][/vc_row]