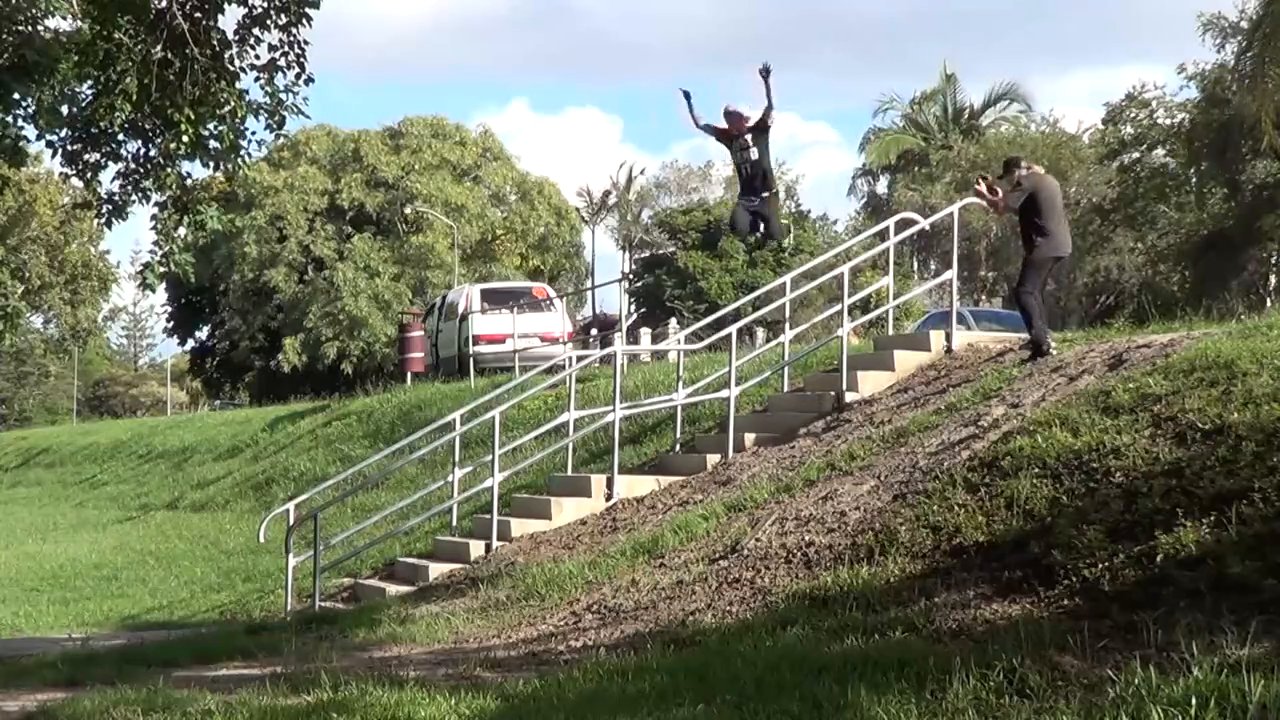 [vc_row][vc_column width="1/1″][vc_video link="https://vimeo.com/124598418″][vc_column_text disable_pattern="true" align="left" margin_bottom="0″]Brisbane shredder Paulie Haack has just dropped a brand new "mini" edit for his clothing sponsors Velvet Couch Clothing, Razors Australia and 4Sqair.
Showcasing his trademark huge gaps, big spins and technical grinds (and one massive disaster shifty that really needs to be seen to be believed), the edit is nothing short of one of best you'll see from an Aussie skater this year.
Paulie is on fire on 2015 and is about to embark on a 6-month journey through China to perform an action sports show and compete in the The FISE World Series China in Chengdu.
Stay tuned for a full-length edit dropping very soon. If this is what he calls a "mini" edit, we can't wait to see what he has in store next!
For a chance to win some new shirts from the 2015 VC Clothing range, simply sign up to the rollerblading.com.au mailing list in the form below.[/vc_column_text][vc_column_text disable_pattern="true" align="left" margin_bottom="0″][mk_image src="http://www.rollerblading.com.au/wp-content/uploads/2015/04/haack.jpg" image_width="800″ image_height="450″ crop="false" lightbox="false" frame_style="simple" target="_self" caption_location="inside-image" align="left" margin_bottom="25″][vc_column_text disable_pattern="true" align="left" margin_bottom="0″]

[/vc_column_text][mk_image image_width="800″ image_height="350″ crop="true" lightbox="false" frame_style="simple" target="_self" caption_location="inside-image" align="left" margin_bottom="10″][/vc_column][/vc_row]