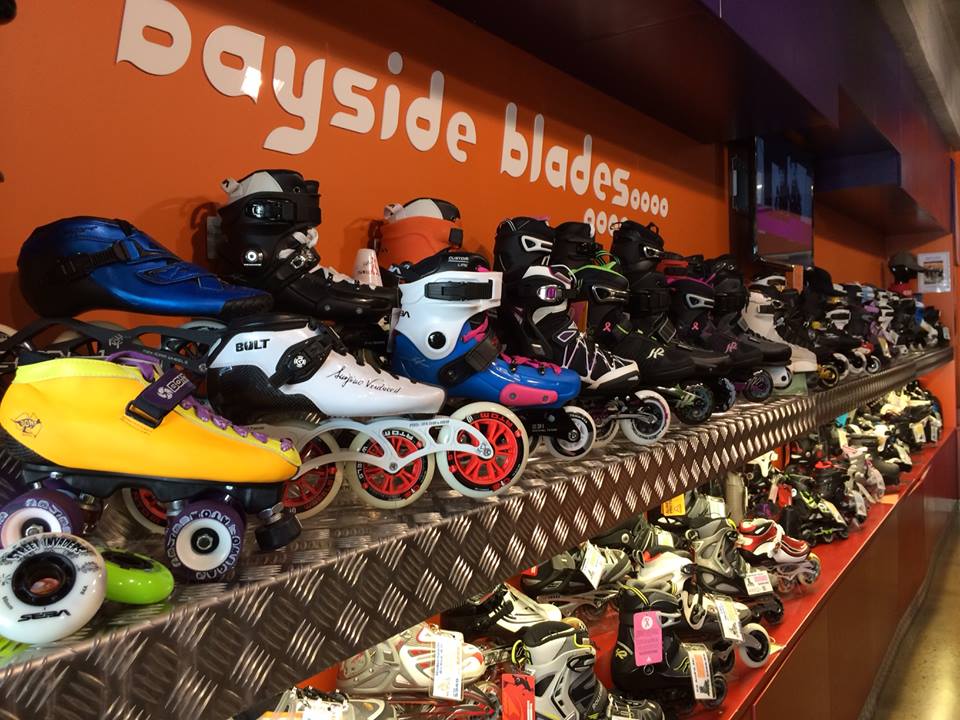 [vc_row][vc_column width="1/1″][mk_image src="http://www.australianblading.com/wp-content/uploads/2014/10/bayside-thumb.jpg" image_width="800″ image_height="450″ crop="true" lightbox="false" frame_style="simple" target="_self" caption_location="inside-image" align="left" margin_bottom="25″][vc_column_text disable_pattern="true" align="left" margin_bottom="0″]The good folks at Melbourne's Bayside Blades have kicked off a new initiative to get kids into rollerblading and need your help to make it a reality.
They are looking for any unwanted kid's skates and protective gear to donate to a local primary school skating program in the Frankston area.
The after school program will give a huge number of kids an opportunity to try skating for the first time and in the process, help ensure the next generation of Melbourne rollerbladers.
If you've got kid's skates up to size six, please drop into Bayside Blades' store in Highett, Melbourne, or contact Jenny Logue at jenny@baysideblades.com.au to arrange a pick up (if possible).
All donations will go straight into use, so stay tuned for pictures and videos from Bayside Blades very soon.
For more from Bayside Blades, check out their Facebook page, Instagram and official website.[/vc_column_text][mk_image src="http://www.australianblading.com/wp-content/uploads/2014/10/payitforward.jpg" image_width="800″ image_height="800″ crop="true" lightbox="false" frame_style="simple" target="_self" caption_location="inside-image" align="left" margin_bottom="10″][/vc_column][/vc_row]