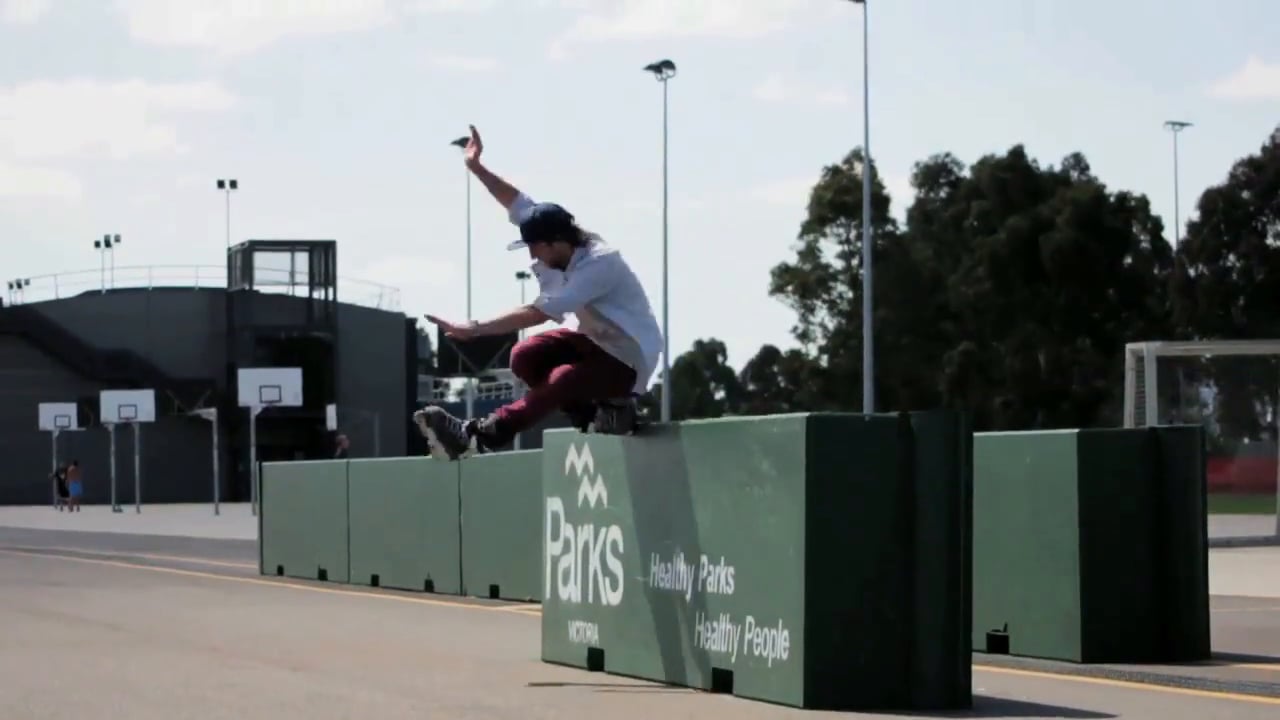 [vc_row][vc_column width="1/1″][vc_video link="https://vimeo.com/133134529″][vc_column_text disable_pattern="true" align="left" margin_bottom="0″]New Zealand import Tom Scofield continues to go from strength-to-strength in 2015, with another killer edit dropping this week courtesy of Kal Crew's Thomas Dalbis.
Tom, or "Scowie" as he has become known since moving across the ditch, has only been in Australia less than 12 months, but is already become one of the Australian rolling scene's most talented and respected skaters, with a down-to-earth attitude to match.
He is dangerous in competitions, placing second in the Australian Rolling Open in 2014 (only days after he arrived in Australia), alongside second in last year's Vic Titles and Best Trick at the Queensland Titles 2015.
This latest edit, however, is all about the street, with a smooth and technical style punctuated by some serious hammers. Based on this edit alone, it's not hard to see why he's earned his official place on the Razors Australia team.
For more from Tom Scofield, check out his 2015 Melbourne Park Edit. For more from Thomas Dalbis and Kal Crew, check out their Vimeo Channel.[/vc_column_text][mk_image heading_title="Matt Dudley – Topside Torque Soul" src="http://www.rollerblading.com.au/wp-content/uploads/2015/07/tomrazors.jpg" image_width="800″ image_height="800″ crop="false" lightbox="false" frame_style="simple" target="_self" caption_location="inside-image" align="left" margin_bottom="10″][/vc_column][/vc_row]